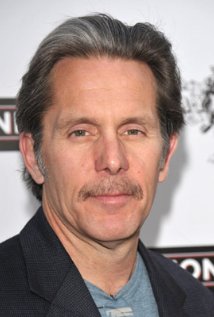 Gary Michael Cole (born September 20, 1956) is an American television, film actor and voice artist. Born in Park Ridge, Illinois and a graduate of Illinois State University, Cole began his professional acting career on stage at the Steppenwolf Theatre Company in 1985. On television, Cole had starring roles in the series Midnight Caller, American Gothic, and Crusade. On film, Cole had supporting roles in The Brady Bunch Movie, Office Space, Dodgeball, and Talladega Nights. Cole is also known for voicing the title character of Harvey Birdman, Attorney at Law.
Gary is the voice of Brock Zero.
Early life
Cole was born in Park Ridge, Illinois and raised in Rolling Meadows, Illinois. His father was a school administrative assistant and his mother was a director of finance.[1][2] While attending Rolling Meadows High School, Cole made his acting debut as Snoopy in a high school production of You're a Good Man, Charlie Brown. Cole later attended Illinois State University, where he studied theater with actors Laurie Metcalf and John Malkovich.
External links