Welcome to Penn Zero: Part-Time Hero Wiki!
<gallery source="template?" mode="slider" type="slider"> Screen_shot_2015-05-29_at_10.55.21_PM.png|Boone-yond the Known|link=Totally Into Your Body|linktext=Take a voyage into the body and the ocean on June 22nd! Tumblr_njgwx9vAsO1u788pao1_1280.jpg|Forms|link=Category:Character forms|linktext=Learn what forms the heroes and villains have taken in other dimensions. Screen_shot_2015-05-26_at_10.37.33_AM.png|Multiverse Mayhem|link=http://games.disney.com/disneyxd-penn-zero-part-time-hero-multiverse-mayhem%7Clinktext=Play the game on Disney XD! DFyZ3VWUQAEZuTu.jpg|The Final|link=At the End of the Worlds|linktext=Enjoy the great end of the series on July 28th! This wiki is for the animated series Penn Zero: Part-Time Hero on Disney XD! Penn's destiny came knocking unexpectedly, but that doesn't stop him from jumping head first into his hero duties, while juggling his normal life in Middleburg. Every day after school, Penn teams up with his sidekick Sashi and wise man Boone to fight the evil part-time villain Rippen and save another world. Together, they will tackle everything from outer space and the Old West, to lands of enchantment and the ultimate challenge – suburbia.
Please check our guidelines before editing.
Helping Out
This wiki is young and just getting started, so anyone helping to build this wiki is appreciated. To write a new article, just enter the title in the box below. <createbox> width=24 break=no buttonlabel=Create new article </createbox>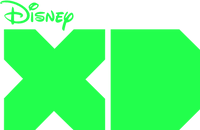 Next Episode
Season 2
will premiere on July 10, 2017 with a double-length episode "The Pirates, the Parrot, the Puzzles and the Talking Boats".
Featured Article
Captain Super Captain is a superhero and electrician in Superhero World. (Read more...)