"Sash, check the specs."
This article is a stub. You can help the Penn Zero: Part-Time Hero Wiki by expanding it.
Tia Kobayashi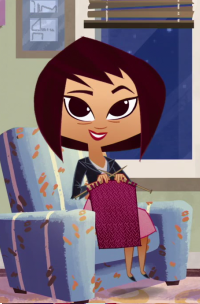 Tia (center) with her daughter and husband.
Character Information
Species:
Human
Gender:
Female
Residence:
Middleburg
Tia Kobayashi (小林ティア Kobayashi Tia) is Sashi and George's mother.[1]
History
Tia and Sylvester, Tia's husband, don't know about Sashi's job as a part-time sidekick, as she tells them she works at Fish Stick on a Stick.
Trivia
Tia is mentioned in "Baby-Pocalypse", Sashi saying she and her husband allowed her to babysit George when she was younger.
References